The NuWave of health & wellness starts with chiropractic care and consists of the combination of functional medicine, nutrition, and lifestyle modification.
We understand that there are different factors that contribute to total health. Chiropractic care focuses on restoring mobility, integrity, and function to the body and nervous system. Functional medicine allows us to address the underlying causes of disease and promote optimal health. This is achieved through testing and understanding each patient's genetic, biochemical, and lifestyle factors. We leverage that data to directly personalize treatment plans that lead to improved patient outcomes.
We are a Private Pay Office
We are dedicated to providing the best quality care possible, and we understand that you want the best results possible. Sometimes insurance can get in the way of that. We simplify that process and remove the insurance company out of the equation and give you everything you need to submit to your insurance company for reimbursement.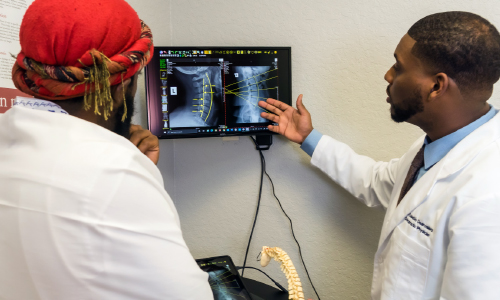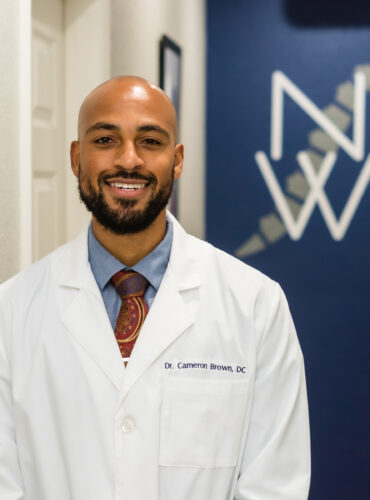 Dr. Cameron Brown D.C.

Dr. Cameron Brown graduated with a Bachelor of Science Degree from Frostburg State University, Frostburg MD, 2014. Following the completion of his bachelor's degree, he attended Palmer College of Chiropractic. He has since graduated after a 3-year intensive program as a Doctor of Chiropractic. Dr. Brown is board certified by the National Board of Chiropractic Examiners and is a member of the Florida Chiropractic Association (FCA).
As a chiropractic student, he extended his studies by taking over 312 hours towards obtaining his Diplomate of the American Board Chiropractic Internist (DABCI). Simply put, Chiropractic Internists are doctors with the tools and training to diagnose a wide spectrum of conditions along with an education to use natural treatment options. In an era where more and more people have become concerned about the adverse reactions of prescription and over-the-counter medications, DABCIs are becoming a popular alternative. Every year, more and more patients are choosing DABCIs as the first doctor they visit when they get sick or are having health problems.
Dr. Brown grew up in Cleveland, Ohio where he spent majority of his life before moving to Florida to begin his chiropractic training. He is an avid sports fan (Go Browns, Cavs, and Indians, and can't forget those Buckeyes!) and enjoys and lives an active lifestyle such as, exercising and golfing to name a few. Clermont is an up and coming city that thrives on the health and wellness of its citizens and Dr. Brown looks forward to serving this beautiful community.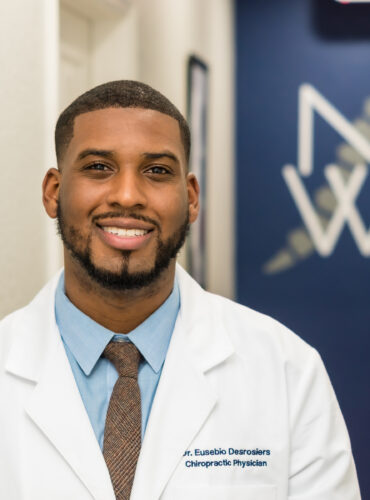 Dr. Eusebio Desrosiers D.C.

Dr. Eusebio Desrosiers graduated with a Bachelor's of Science Degree in Sports and Exercise Science from the University of Central Florida in August of 2016. (Go Knights!) While completing his studies at UCF, Eusebio proudly took the initiative of pioneering the first Undergraduate Chiropractic Association at UCF, where he operated as the Founder/President. Upon completed his bachelorette studies, he continued to pursue his passion for health and wellness by attending Palmer College of Chiropractic in Port Orange FL. After a completing an intensive program Eusebio graduated as a Doctor of Chiropractic. He is board certified by the National Board of Chiropractic Examiners.
As a chiropractic student, he extended his studies by completing the training for a Diplomate in Chiropractic Internist, which is a two year, 312 credit hour, post-doctoral program that he had the great opportunity to complete, injunction with his chiropractic training and education. Dr. Desrosiers is currently board eligible for the Diplomate of the American Board of Chiropractic Internists (DABCI), as well as the Diplomate of the American Clinical Board of Nutrition (DACBN). He has completed countless hours training in technique seminars, such as Gonstead seminars, Flexion and Distraction technique, extremity adjusting seminars, and more.
Dr. Desrosiers was born in New York, however, spent most of his life in Central Florida. In his spare time, he enjoys an active lifestyle, playing sports such as basketball, and spending time with family and friends. His passion for health and wellness has led him to this great community of Clermont. Dr. Eusebio Desrosiers could not be more excited to serve the people of this amazing community.
If you, your spouse, or a friend is complaining of aches and pains, rest assured that you can come in and get the care you want and can afford.